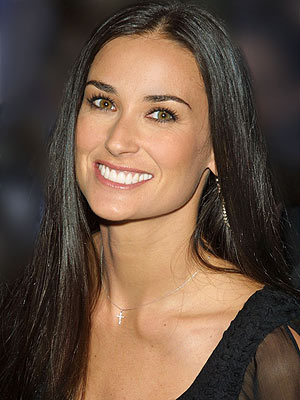 Actress, Demi Moore, probably shouldn't have laughed at the late singer, Vesta Williams. Williams was romantically involved, for years, with actor, Bruce Willis prior to his "up and marrying" Moore.
Well, Moore found humor in her tactics to get Willis away from Williams, who just so happen to black, as she, Moore, saw that it was more advantageous and only right that Willis be with one of his own kind rather than not.
How Karma has raised her head in her situation with former spouse, Ashton Kutcher. Kutcher is now dating singer, Rihanna, who definitely is reaping whatever she can from having a union with him. A matter that is causing Demi Moore to seethe.