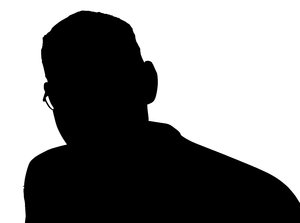 We all know that actor, Will Smith, is one of the most successful men in Hollywood in general.
I say that to say this, most African American actors are synonymously subjected to "Black Hollywood" and therefore, not achieving "mainstream success" much like their Caucasian peers.
However, there has been much scrutiny as to how he managed to become as popular, let alone as successful as he is, in many Black Hollywood/Entertainment circles.
I think you know where this is going..so I will stop there;however, one Biracial actor cannot help but become a tad jealous of Smith's success even though he was actually the one considered for two roles that put Smith into super stardom. It just that he was not interested in "playing the game" or engaging in industry politics that required sleeping with a few same gender financiers.
To many, who would have jumped at the chance to earn lucrative living in the industry, he has no one to blame for himself.
Who is he?
He did appear in a movie where he was a tad effeminate. Something that Will Smith has never had to do on film, per se'.